Georgia National Guard Ribbons
It's often hard to find pictures of National Guard ribbons online. Sometimes you can only find the ribbon you're looking for on another service's uniform. That's why you may see both Air Force and Army uniforms on this page.
If you have a picture of a state rack, we'd love to have it to post. Please send examples to editor@armywriter.com. The rack must include state ribbons, not just Army. Thanks!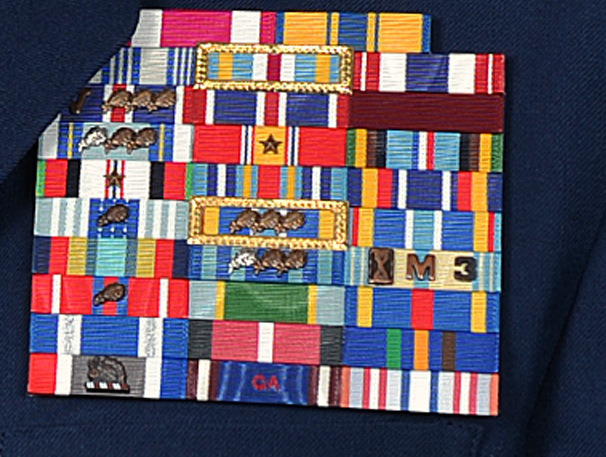 Georgia Special Operations Ribbon, Georgia Humanitarian Service Ribbon, Georgia Service Medal, Georgia Active Duty Ribbon, Georgia Counter Narcotics/Drug Support Service Ribbon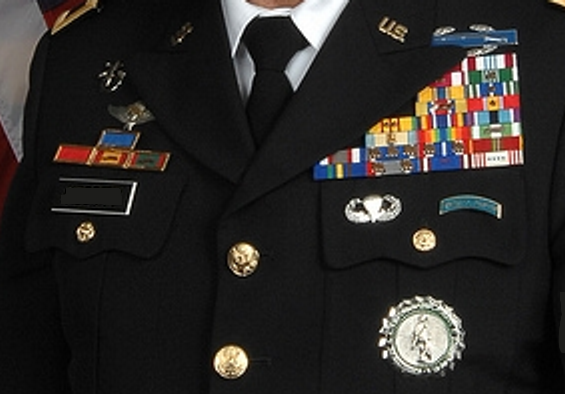 Georgia Distinctive Service Medal, Georgia Oglethorpe Distinguished Service Medal, Georgia Commendation Medal, Georgia Olympic Ribbon, Georgia Humanitarian Service Ribbon, Georgia Service Medal, Georgia Active Duty Ribbon, Georgia Recruiting
Contact editor@armywriter.com Disclaimer