Unit Movement Officer
Serves as the Unit Movement Officer; keeps commander apprised of readiness status and serves as liaison to logistics functions; prepares unit for deployment; arranges and coordinates the safe and efficient movement of personnel and equipment to training and exercise locations; manages and maintains the inventory of all critical equipment and supplies; reviews and ensures personnel medical readiness; monitors and schedules required training; anticipates and obtains required frequency clearances; maintains memorandums of agreement with support units.
Unit Movement Officer
Advises the commander on training, logistics, personnel and unit mobilization readiness requirements and ensures that the unit maintains comprehensive mobilization plans including vehicle load plans, unit movement plans, convoy clearance requests, and training and personnel requirements; reviews and implements mobilization directives and regulations; obtains all required data and prepares unit readiness reports; monitors the Equipment on Hand (EOH) and the Equipment Readiness (ER) status and keeps the commander informed on these and other issues.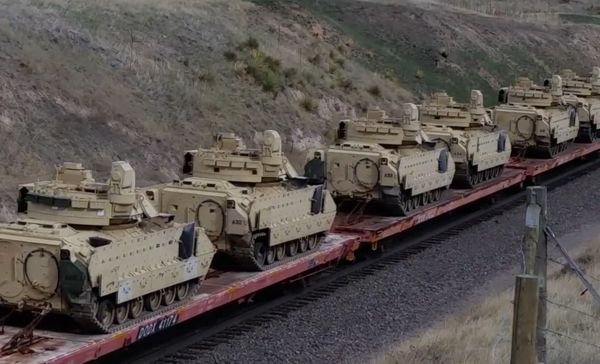 Unit Movement Officer
Manages daily operations and administration of unit readiness; advises the Commander on Training, Logistics, Personnel, and Unit Mobilization Readiness Requirements; ensures the unit develops and maintains comprehensive Mobilization Plans including Annual Post Mobilization Training Support Report, the Unit Alert Roster, and the Unit Home Station Activity List; obtains all required data for the Unit Status Report and assists the Commander in preparing readiness reports; monitors equipment on hand and the equipment readiness status of the unit.
Unit Movement Officer
Supervises the successful accomplishment of the Commander's mobilization readiness objectives; anticipates and recommends solutions to unit requirements in all aspects of unit readiness; participates in the daily supervision of training management, mobilization planning, supply, maintenance, and personnel functions relating to Soldier welfare and mission capability; acts as the commander's representative and spokesman in the daily operations of the unit and ensures the highest readiness status of the unit.
Unit Movement Officer
Reviews and meets or exceeds the unit's mobilization readiness objectives; acts as the Commander's representative when voicing concerns related to readiness; prepares for and recommends solutions to unit deployment requirements; coordinates daily with all other unit support functions to ensure readiness evolves with the mission, policy and directives; monitors medical readiness of all personnel and oversees the unit Family Care Plan program; ensures the unit is always in the highest state of readiness